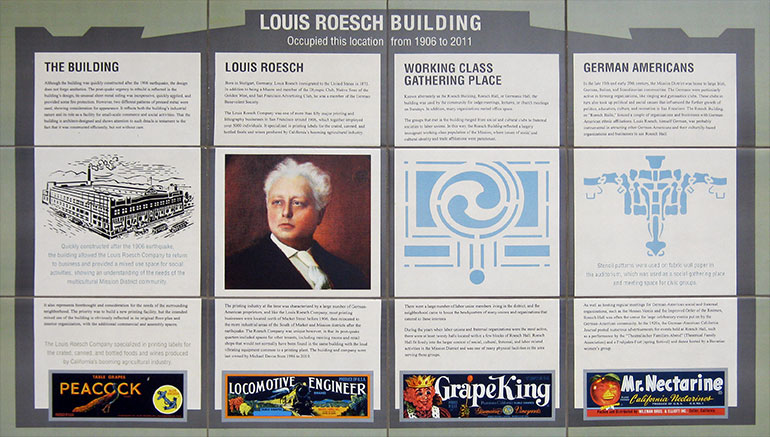 HABS Documentation/Mitigation
The Historic American Buildings Survey (HABS) provides a permanent record of historic buildings in the form of written descriptions and histories, large format black and white photographs, and detailed architectural drawings. HABS documentation is often used to mitigate the demolition or substantial alteration of historic structures. Tim Kelley Consulting meets the Secretary of the Interior's Professional Standards for creating HABS records.
Louis Roesch Building – 1880 Mission (2011)
The Louis Roesch Building was constructed in 1906 to house a well known lithography and printing company. Plans now call for the building to be demolished to make way for 194 units of affordable housing. The Environmental Impact Report for the project called for HABS level documentation and the design of a historical display on the Mission Street exterior of the new apartment building. We completed the HABS documentation and preliminary design for the lobby display, on time and on budget.